Elevista Automatic Rescue Device
No. 1 lift ARD in India!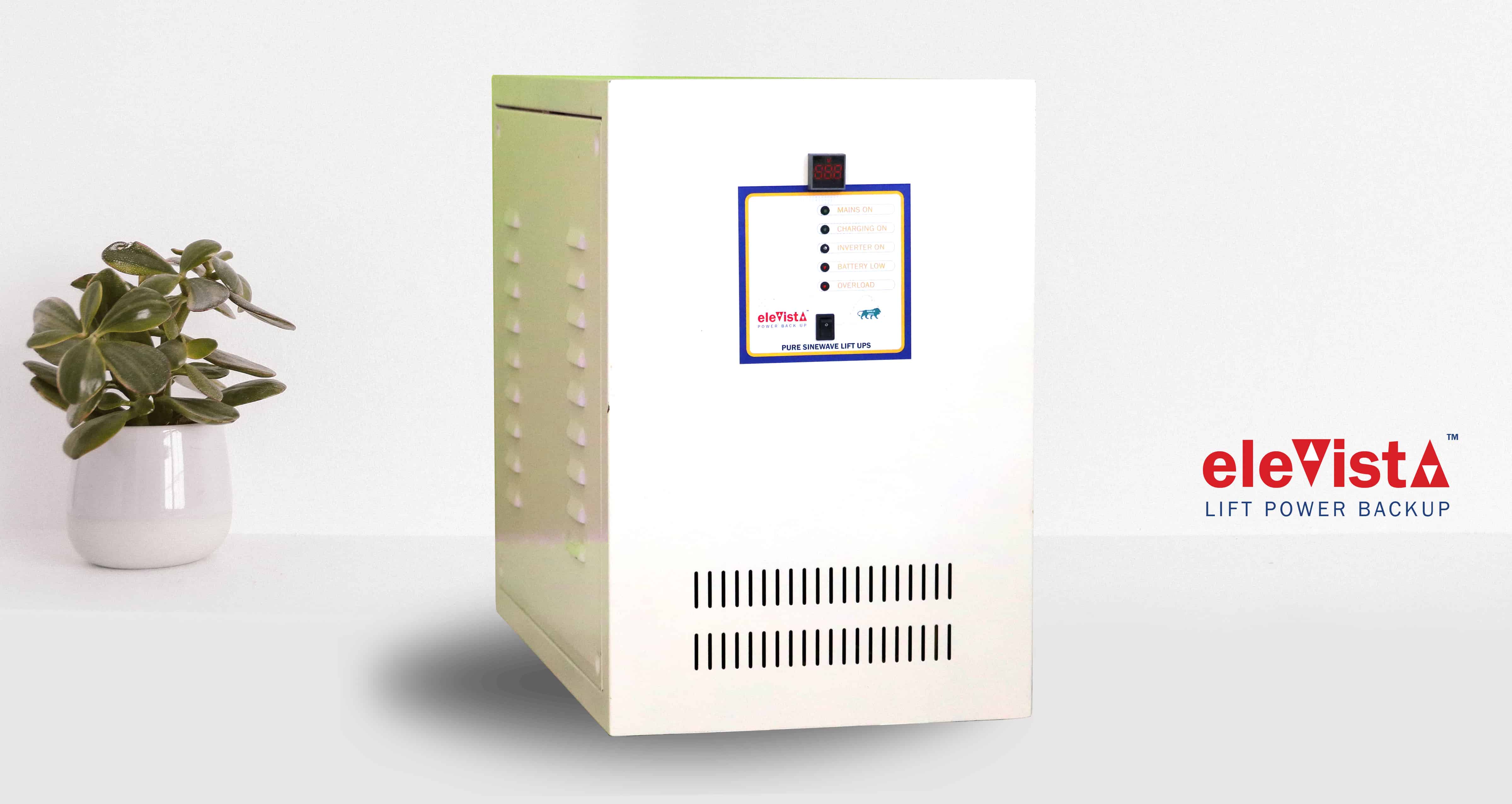 Elevista Automatic Rescue Device (ARD) also known as Emergency Rescue Device (ERD) is compatible with all types of lifts. It is the only lift ARD in the market with inbuilt Auto Level Sense Technology, that ensures the lift cabin always stops near the floor level and only then ARD shuts down immediately. While manufacturing the elevator ARD system, factors such as the duration of a common power cut, capacity of the lift motor, type of elevator, whether it would be used in a residential or commercial area, etc. are taken into consideration.
We have experimented with numerous different ways to ensure that you never get stranded if you have brownouts or power quality issues in your area. A typical commercial UPS is not designed to handle motor loads, and therefore we had to design custom backup systems to meet the reliability requirements of the market. The reliability benefits provided by our ARD system for these mobility aids are readily understood by those in areas where the consumer power grids are known to have brownouts or even rolling blackouts during peak power consumption.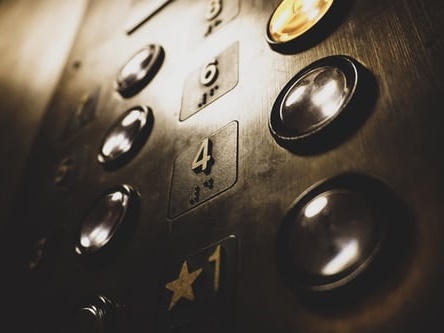 Lift backup v/s Emergency Rescue Device/ ERD/ ARD:
Emergency rescue device (also known as ERD/ ARD) runs the lift for short duration like few seconds to few minutes during an event of a power failure, for the purpose of evacuation of the passengers inside the lift. Whereas lift backup is a complete backup solution which runs the lift during a power failure for 2 to 8 hours depending on the capacity of the batteries.
In case of emergency rescue device once the evacuation of the passengers is done it shuts down, you cannot use the lift until the power resumes. Whereas in case of lift backup you can continue using the lift just like you do in the presence of grid power. ARD is benificial where power cuts are not frequent.
Working of Automatic Rescue Device in different modes: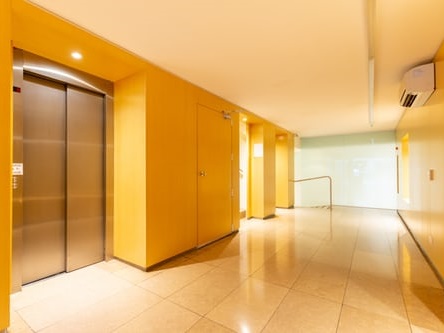 Working of Automatic Rescue Device in presence of grid supply:
In the presence of grid supply, Automatic Rescue Device bypasses the input three phase supply to the lift panel and simultaneously charges the batteries. The inbuilt battery charger charges the batteries in 5 different stages thereby increasing batteries lifespan.
Elevista ARD has inbuilt single phasing preventer which constantly reads input three phase supply voltage. Failure of any phase or whenever any phase voltage goes high or low - exceeding the set range the ARD is shifted to inverter mode.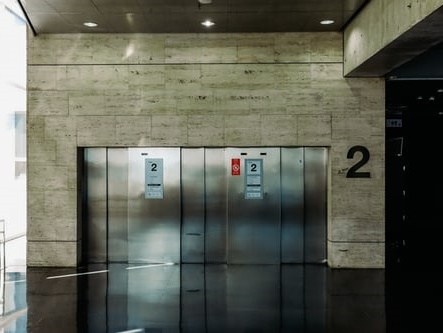 Working of Automatic Rescue Device during grid supply failure-
In the case of power grid failure, that means when any of the three phases is absent or low, the ARD mode is automatically turned on and the lift or elevator is fed with the two phase supply generated by the inverter using battery power. The power is supplied until the lift cabin is reached near a floor level and the doors are opened. After the successful evacuation of the passenger inside the lift is done the ARD is shut down until the grid power supply is resumed.
When the grid power is resumed the inverter mode is switched off automatically and the mains mode and charging of the batteries is resumed.
Salient features of elevista lift backup
Digital Signal Processor Technology
The DSP technology ensures high speed operation of the lift backup and the purest sinewave output
Auto Floor Sense Technology
AFST ensures the passengers are never trapped inside the lift during whole evacuation process
Inbuilt Single Phase Preventor
In the presence of grid supply Single Phasing Preventor ensures proper three phases go to the lift panel
5 Stage Battery Charger
The intelligent 5 stage battery charging increases battery life
Bypass Switch and MCB Protection
To make bypassing the Lift Backup easy - a bypass switch and MCB is provided
Elevista ADD ON features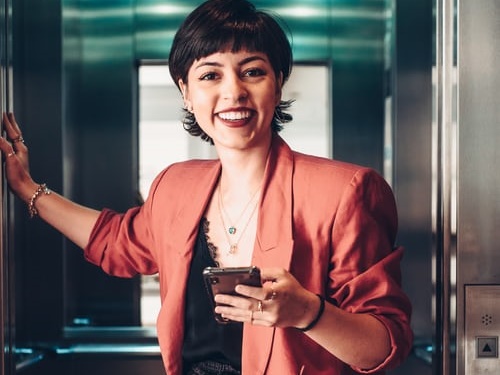 Wireless Display
A wireless display can be installed inside the lift cabin. It shows if the lift is running on ARD mode or Mains mode. It also shows battery percentage.
GSM Based Alerts
For township projects the ARD can be fitted with the GSM modem so that it sends alerts by SMS on the mobile phones of the concerned persons of each wing. Alerts like lift running on Mains or UPS, Phase failure, Single phasing or Battery status etc. are sent via sms.
Specifications of Elevista ARD :
| | |
| --- | --- |
| Model | Elevista Automatic Rescue Device (5 HP to 30 HP) |
| Technology | MOSFET/IGBT |
| Input Voltage | 230V /415 VAC (±15%) |
| Input Voltage Range | 150 to 280 VAC P-N / 350 - 460 VAC P-P (±15%) |
| Input Frequency | 50 Hz (±5%) |
| Charging Current | 1-5 A max (±1%) |
| Output Frequency | 50 Hz (±0.5%) |
| Output Voltage | 250 VAC P-N / 415 VAC P-P (±3%) |
| Change Over Time | 20 Seconds |
| Load power Factor | 0.8 to 1 lagging |
| Inverter Efficiency | >90% |
| Output Wave form | Pure sinewave |
| Harmonic Distortion | Less than 3% with linear load |
| Overload | <105% continuous 105% to 200% for 30 Sec. >200% Inverter Trips |
| Indications | Mains ON, Charging ON, Inverter ON, Battery Low, Overload |
| Audible Alarm | Battery Low pre-alarm at 80% of discharge / in ARD NO LOAD mode |
| Protections | Input single phasing / Battery under voltage / Output overload / Input MCB |
| Changeover | Electro-mechanical / Contactor based / Static Switch |
| Backup time | 30 seconds to 3 minutes (Auto Sense) |
| Operating Temperature | 0 °C to 55 °C |
| Humidity | Max 95%, Non-condensing |
| Cooling | Natural air cooling |
| Acoustic Noise | Less than 45 dB at 1 Meter |
Frequently Asked Questions
We understand that you may have many doubts and questions about the type and specifications of the product. Our experts have tried to answer as many FAQs as possible. If you don't find your questions you can email your questions to us. Please let us know if you find the FAQ helpful.
Different models of Elevista ARD System :
| | | | | |
| --- | --- | --- | --- | --- |
| MODEL | CAPACITY | BATTERY | TOPOLOGY | ADD-ON |
| EL5H48 | 5 HP | 48 VDC | 3 Phase in 2 Phase out | Auto Floor Level Sense Technology |
| EL5H72 | 5 HP | 72 VDC | 3 Phase in 2 Phase out | Auto Floor Level Sense Technology |
| EL7H48 | 7.5 HP | 48 VDC | 3 Phase in 2 Phase out | Auto Floor Level Sense Technology |
| EL7H72 | 7.5 HP | 72 VDC | 3 Phase in 2 Phase out | Auto Floor Level Sense Technology |
| EL10H72 | 10 HP | 72 VDC | 3 Phase in 2 Phase out | Auto Floor Level Sense Technology |
| EL10H96 | 10 HP | 96 VDC | 3 Phase in 2 Phase out | Auto Floor Level Sense Technology |
| EL15H12 | 15 HP | 120 VDC | 3 Phase in 2 Phase out | Auto Floor Level Sense Technology |
| EL15H15 | 15 HP | 180 VDC | 3 Phase in 2 Phase out | Auto Floor Level Sense Technology |